Epoxy Flooring Installers in Chepachet, Rhode Island
Your commercial or industrial facility deserves great looking, durable flooring and that is what you get at New England Epoxy Flooring of Chepachet, Rhode Island. We specialize in seamless floor installation, decorative epoxy coating systems, and flake systems. These are high-quality flooring options that offer style and functionality when you choose them. Give your facility an update with products from our epoxy flooring installers in Chepachet, Rhode Island.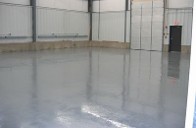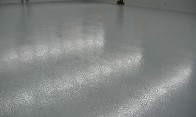 Quality Products and Service
We use only the best products and equipment while maintaining a skilled staff to answer your questions.
With our assistance, you learn how your commercial or industrial property benefits from the use of epoxy flooring. Also, you receive fast, friendly, and courteous service when you call us.
We Offer:
Decorative Epoxy Flooring Systems
Coating Systems
Flake Systems
Poly-Crete Urethane Flooring for commercial kitchens
Shot Blasting
Our Mission
At New England Epoxy Flooring, we strive to provide unparalleled epoxy floor and customer satisfaction. We only use high-quality epoxies to ensure that every floor we install stands the test of time.
Service includes maintaining the highest level of professionalism by being on time, paying attention to detail, offering competitive prices, and responding to customers' requests. Additionally, the owner performs all work with safety, integrity, and pride.
Contact us at (401) 769-2547 for attractive and durable flooring.
18 Years of Proudly Serving Connecticut, Massachusetts, and Rhode Island